Let's start with some numbers. 250 animated features were produced in Europe (36 countries) between 2010 and 2014, according to the European Audiovisual Observatory (the corresponding number during the 1989-1998 period: 46) [1]. 1 Cannes Jury Prize (for Marjane Satrapi's and Vincent Paronnaud's 2007 Persepolis), 1 Cannes official selection (the 2008 Waltz with Bashir by Ari Folman), and 15 Academy Award nominations for Best Animated Feature (but only one win with Aardman's 2005 Wallace and Gromit: The Curse of the Were Rabbit) have been obtained by animation productions or co-productions involving one or more European countries. Contemporary European feature animation is thriving in numbers and distinctions – if not in budget. So, how is it possible to approach these facts and numbers and account for a (still diverse) European feature animation cinema in a systematic and coherent way?
It is true that European politics of post-1989 unification brought more common funding opportunities (EEC/EU MEDIA program for a start) and the CARTOON European association for animation facilitated the chances of European professionals working together. However, increased co-production opportunities could never anticipate the self-reflexive, identity-questioning and critical European stance that leading animation features, from Michel Ocelot's Kirikou and the Sorceress (1998) to Simon Rouby's Adama (2015), increasingly share. Contemporary European animation features are not just "films for adults" (many of them feature children as their main characters), and are not the sum of their individual co-producing nations, narratives or even animation techniques; they are produced in Europe, but what they look for is the European identity itself as an open question to investigate even outside its perimeter.
Part of an ongoing research project, this article proposes that contemporary European feature animation is the result of a culturally hybrid cinematic effort, and seeks its own place between US studio hegemony and the acclaimed European short animation and tradition of national schools. However, the result is not (at least, regarding films with a wider international visibility) just a middle ground product between big budget studio offerings and auteur works, but rather an active investigation of themes and tropes inherent in contemporary global independent cinema. Characters who can no longer be defined exclusively as national subjects, stories that include traveling as a point of contact between different communities, and aesthetics that use old animation tropes to support new claims are all parts of this artistic effort.
Anca Damian's Locarno-premiered Crulic: The Path to Beyond (2011) details the real incident of the 33-year-old Romanian Claudiu Crulic accused of a theft he claims he did not commit; Crulic dies as a result of a hunger strike in a Krakow prison in January 2008. The film does not present just a miscarriage of justice or denial of basic human rights, but also charts a European map (Crulic travels all around Europe for work, leisure and prison confinement), which is still terra incognita. Its menagerie of techniques (stop-motion and different 2D animation styles) only brings to the foreground an accelerated, non-stop testament of how a nominally European citizen has constantly not been treated as such.[2]
Diverse artistic influences are not just the result of individual auteur preferences. European feature films are determined by being made in a post-modern global world, in which the nation-state as the defining organizational entity has given its place to both smaller and bigger sociopolitical organizational units. Notice the Metropolis-like urban monster of Belleville in Sylvain Chomet's Triplets of Belleville (2003), or the never-ending rural and forest areas in Signe Baumane's Rocks in My Pockets (2014) tale of European depression, or the utopian, otherworldly forests and oceans of Tomm Moore's The Secret of Kells (2009) and Song of the Sea (2014). These are examples of characters living and traveling in either oppressing or liberating environments, but still outside the exclusively nation-wide sphere of influence.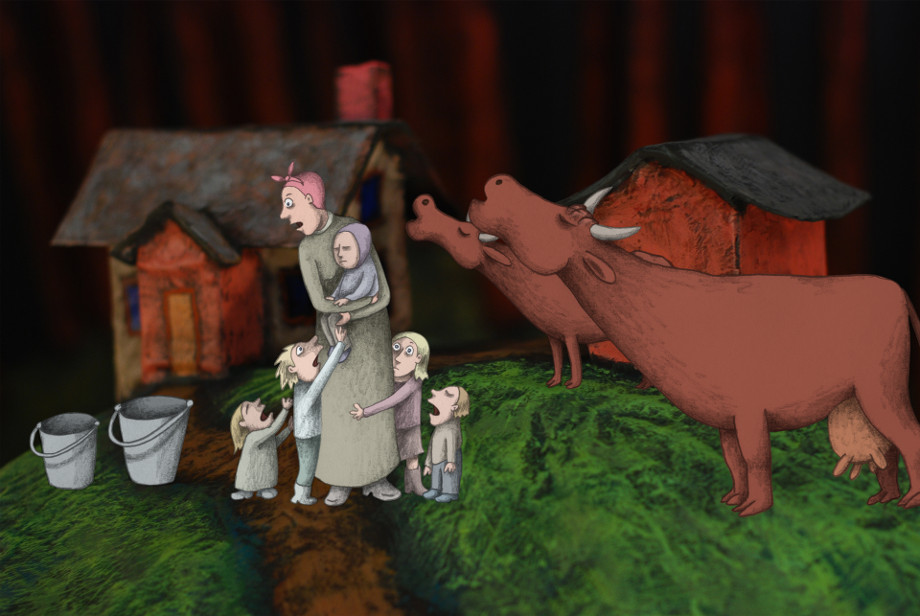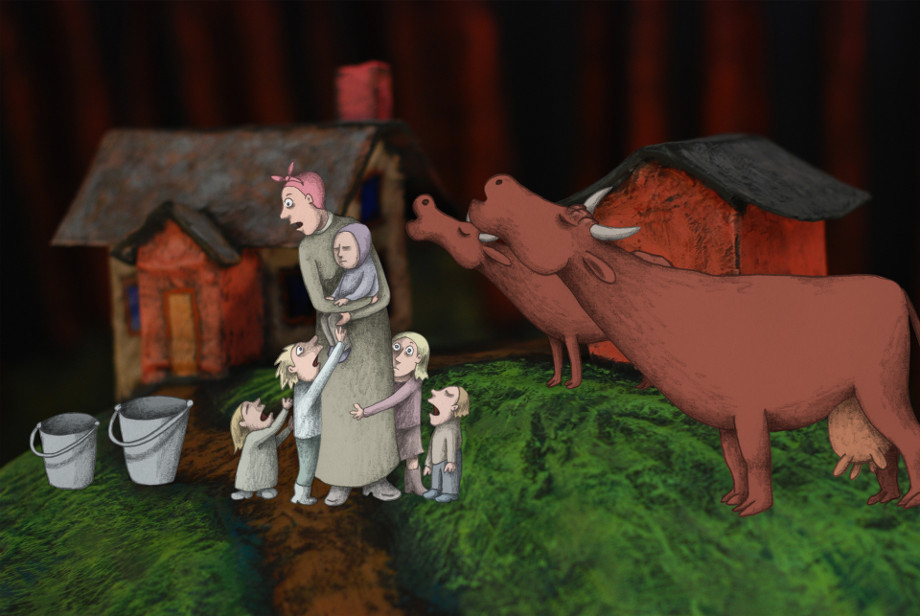 Political issues are indeed heightened in contemporary European feature animation, but the question of personal and cultural appropriation here matters more than conflict resolution. Traditional village elders are absent in Michel Ocelot Kirikou films (1998, 2005, 2012), and a direct confrontation and battle with the sorceress won't give the desired solution, unless a process of mutual understanding is being reached. Women characters can be powerful in European feature animation. Yet, again, they have to crisscross between and question the assumptions of both European culture and the culture of 'Others', just like young Marji does in Persepolis.
Far from being simply a mixture of 2D and 3D animation, the aesthetic choices of the European films also matter. The homage to US film noir aesthetics, combined with the European modern painting tradition in A Cat In Paris (2010, Alain Gagnol, Jean-Loup Felicioli), the arte povera underground aesthetic of stop-motion animation, presenting a European country in disintegration in Tito on Ice (2012, Max Andersson & Helena Ahonen) are only some of the examples which do not just mix styles; they critically pinpoint that a European culture is more complex than the sum of its parts.
These are only introductory thoughts for a research framework. But it looks as if contemporary European feature animation won't simply denote a newly-minted, 'European' status quo; it encompasses instead multi-faceted, identity questions placed in a constantly changing environment which characters need to explore at all costs, expressed with aesthetic choices that add their own complexity layers. In any case, it is a highly diverse and interesting body of work.
---
Vassilis Kroustallis is a film and animation professional and scholar. He is currently a PhD student at Ionian University (Corfu, Greece) researching contemporary European feature animation (1998-2015). He has published both academic articles and contributed to edited collections on film directors (Ang Lee, Ridley Scott) and animation topics ("Failure to Think, Failure to Move: Handicapped Reasoning in 'Waltz with Bashir'," Jewish Film & New Media 2 /2014). He is the Head Editor of Zippy Frames, an international online resource promoting European and independent animation. He has been invited to and served as jury member in major animation festivals, and has curated international animation programs.
---
[1] Marta Jiménez Pumares, Patrizia Simone, Deirdre Kevin, Laura Ene, Julio Talavera Milla, Mapping the Animation Industry in Europe, European Audiovisual Observatory, Strasburg 2015; Marc Vandeweyer, "Animated Feature Films in Europe", CARTOON, June 2009.
[2] Kroustallis, Vassilis, "In and out of Europe: Translocality and Cultural Hybridity in Crulic: The Path to Beyond (2011)", in Olga Bobrowska, Michał Bobrowski, Bogusław Zmudziński (eds.), Propaganda, Ideology, Animation. Twisted Dreams of History, AGH University of Science and Technology Press, Krakow 2019, pp. 207-219.