Until now the research on race and ethnicity in animated films and cartoons has mainly taken one of two directions: critiquing racist and ethnocentric characters and stories, and calling for increased diversity, especially in children's animated media. There have been some positive gains in these directions, such as The Boondocks (2005-2014), Moana (2016), Coco (2017), Doc McStuffins (2012 – present), and Motown Magic (2018-present), all of which offer thoughtful portrayals of non-white lead characters. Each of them, however, features animated human characters whose race or ethnicity is primarily signaled through visual elements and narrative. In this post, I want to map out issues in voice acting and casting in animated media featuring animal characters. For children's programming in particular, it is often assumed that animal characters speak to children of all races and ethnicities, and indeed talking animals have a wide appeal. I question this assumption about the "universality" of animal characters since socially constructed markers of race and ethnicity involve not just skin color, but also dialect and phonology.
I want to differentiate between vocal blackface, or a non-black actor being cast to play a black human cartoon character, and blackvoice, a term coined for a white actor adopting a black accent, dialect, or vocal style when playing a black human or animal character. We can take issue with both practices, but in vocal blackface, it is only the voice actor's cartoon appearance that is involved, while in blackvoice, it is the voice itself that a white actor uses to assume the mantle of blackness, or Indian-ness, or Asian-ness – the terms are easily adaptable into brownvoice, yellow voice, and so on. It is also important to note that most, if not all, voice and speech qualities are culturally constructed to correlate with race. Studies of the physiology of voice are inconclusive at best when it comes to assigning specific sound productions to specific races (see Walton; Orlikoff 1994: 738-745).
Shows like The Octonauts (2010 – present) use regional and foreign accents to create an impression of diversity in a cast of all-animal characters – by hiring voice actors who can perform a variety of accents, they can also assign more than one character to each voice actor. Daniel Tiger's Neighborhood exemplifies the shift away from the performance of accents and instead casts voice actors to use their natural speaking voices. It furthermore casts different actors for each character and hires primarily minority actors for human minority characters. But because Daniel Tiger's Neighborhood (2012 – present) mixes human and animal characters together, the viewer is faced with human characters from different visually identifiable races, and anthropomorphized animal characters who do not display species-specific behaviors, only human ones. As a result, even though characters like Daniel Tiger and Henrietta do not initially appear to belong to any human ethnicity – He's a tiger! She's a housecat! – they are coded as white in several ways. First of all, the mixing of human and animal characters together suggests that animals lack race or ethnicity, while human characters are drawn to show visible signs of ethnicity (e.g. Dr. Anna, the Indian pediatrician voiced by Laara Sadiq, identifies as Canadian-Pakistani). Characters not visually raced assume whiteness, since in Western culture white is the unmarked category and default. Secondly, the animated Daniel Tiger's Neighborhood is based on Mr. Roger's Neighborhood, and Daniel Tiger is the son of Daniel Striped Tiger, the original puppet version of which was voiced by the white Fred Rogers. Daniel Tiger has been voiced by a series of young white actors (Jake Beale, Devan Cohen, and Keegan Hedley). Daniel's style of dress is culturally non-specific (he wears trolley pajamas to bed and a red sweatshirt with no pants in the daytime). Finally, there is Daniel's voice in and of itself, which lacks strong regional or ethnic markers, although astute American viewers will notice Canadian accents in a number of characters since the show is produced in Canada and employs many Canadians. As an educational show, the characters in Daniel Tiger's Neighborhood speak in clearly enunciated, grammatically correct English most of the time, in part to bolster the series' educational claims, ensuring that child will hear "correct" English in order to reinforce their own language learning (Daniel Tiger's Neighborhood is aimed at children ages 2-4).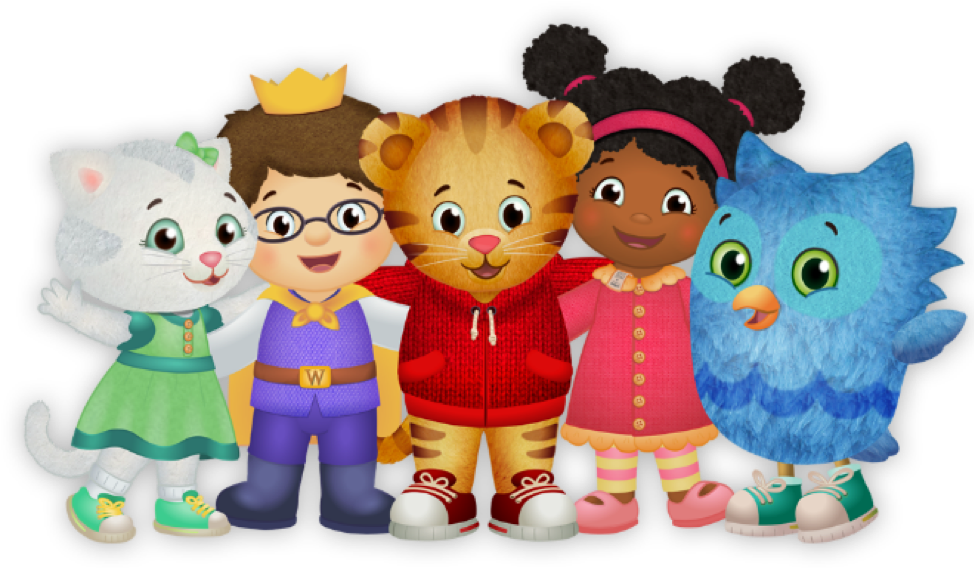 Though there is far more to explore in the ways voice acting is used to foreground or erase racial difference in animated animals, I will close with some questions about just one more example. In The Secret Life of Pets (2016) celebrity voice actors are used for the animal characters, including Kevin Hart voicing the savage, anti-social and decidedly undomesticated cat, Snowball. Since celebrity voices are recognizable to at least some of the audience, this also potentially racializes a non-human character. Does casting Hart make Snowball black? Is there a way that casting an urban black actor as a cute, fluffy, white cat is not a racial joke based on the incongruity? Do Snowball and Hanibal Buress' Buddy add diversity to The Secret Life of Pets (2016) if they play dogs? Or can their celebrity voices be decoupled from their race in the public perception? These are questions for future consideration.
---
Kara Lynn Andersen is an assistant professor at Brooklyn College CUNY. Her book, Immaterial Materiality: Collecting in Entertainment Media is forthcoming with Intellect Books. Her research focuses on the intersection of live-action film, animation, and video games.
---
References
Walton, J.H.; Orlikoff, R.F. (1994). "Speaker Race Identification from Acoustic Cues in the Vocal Signal", Journal of Speech, Language, and Hearing Research 37(4), pp. 738-745.