Thursday 19th to Saturday 21st September, Texas Tech University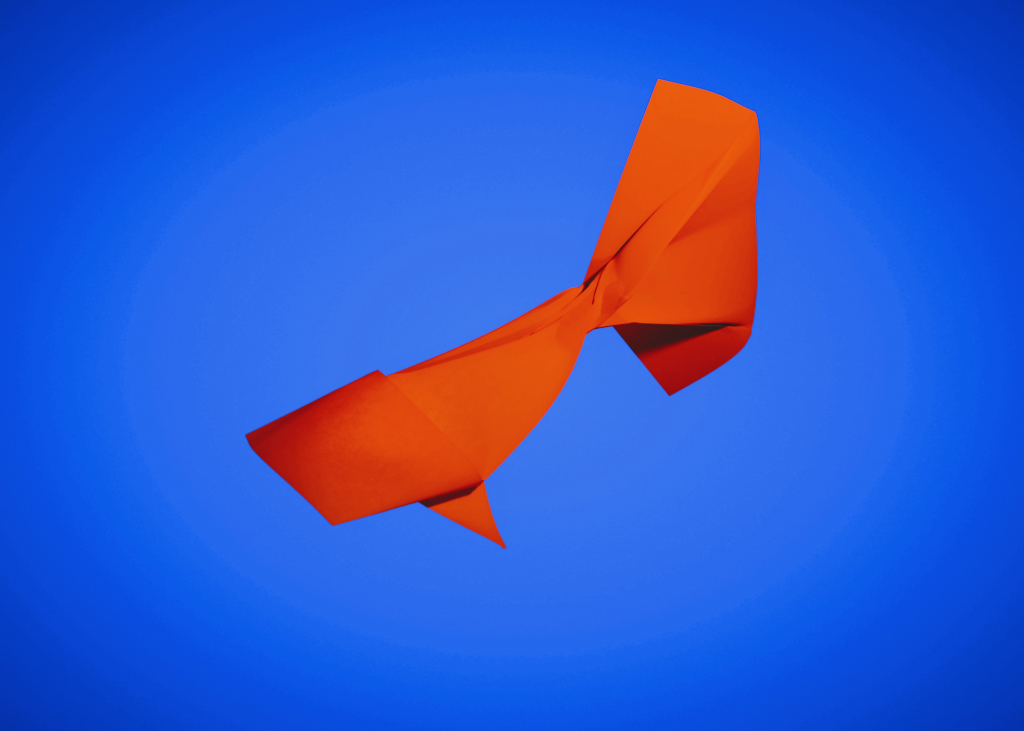 The 2019 Animation and Public Engagement Symposium (APES) held at Texas Tech University in Lubbock – thanks, among others, to the support of the Society for Animation Studies – brought together animation scholars and practitioners from all over the world. It was the first time that this symposium happened outside the UK, and it was also our first academic animation conference. As undergraduate students of animation at the School of Arts, Technology, and Emerging Communication at the University of Texas at Dallas, we presented the production process of the Interactive Fish Project at APES. The Interactive Fish Project is a public interactive experiment created by Dr. Heidi Cooley in collaboration with Dr. Christine Veras, both from the School of Arts, Technology, and Emerging Communication at The University of Texas at Dallas. In this project, the public needs to collectively maintain and take care of a virtual animated origami fish (see Figure 1). This included the asset creation, animation, and concluded with the presentation of our final product displayed through the holographic display Looking Glass.
Attending and presenting at APES was an invaluable experience, an eye-opening event. We were able to learn about different topics and uses of animation, network with animation professionals and scholars from eleven different countries, and refine our presentation skills. Because of its size, it felt rather exclusive to be part of this select group of people who were all involved with animation in some fashion. It was strange to feel equal to them, who were Ph.D. students, professors, animators, and the like as we were fellow presenters among them. Being able to talk with them about their presentations and our own was an enriching experience since we were likely the only undergrad students of the group. The way that everyone showed the same interest and respect for our work as they did to all others made us feel included.
APES 2019 was fortunate to have the two keynote speakers, Bella Honess Roe (University of Surrey, UK) and Dan Torre (RMIT, Melbourne). Roe spoke about her research on animation as a documentary device. She described its importance through public engagement and how it could fill in the visual gaps that were otherwise undocumented. Torre, instead, presented a new way of thinking in terms of animation. He suggested that the world can express more through animation and vice versa.
Animation is popularly known as a form of entertainment, but APES showcased the diversity of this expanding medium. In particular, from the symposium has emerged how one way in which animation is changing our world today is by being an instrument to teach. Burak Sahin (Maltepe University, Istanbul), Inmaculada Pérez (Animated Learning Lab and The Animation Workshop at the Center for Animation and Visualisation, Denmark), and Jessica Rutherford (Loughborough University, UK) have all presented animation as a teaching tool. Sahin's focus was on the use of animation as a visual narrative to help build bonds with his engineering students and retain their attention while teaching. Perez presented her work on neuroanimatics that gave voice and helped patients with Alzheimer's and children with autism to express themselves, offering insights on their learning process. Rutherford discussed an animation-based learning program that she is developing as part of her Ph.D. to help teach children affected by Fetal Alcohol Spectrum Disorder (FASD).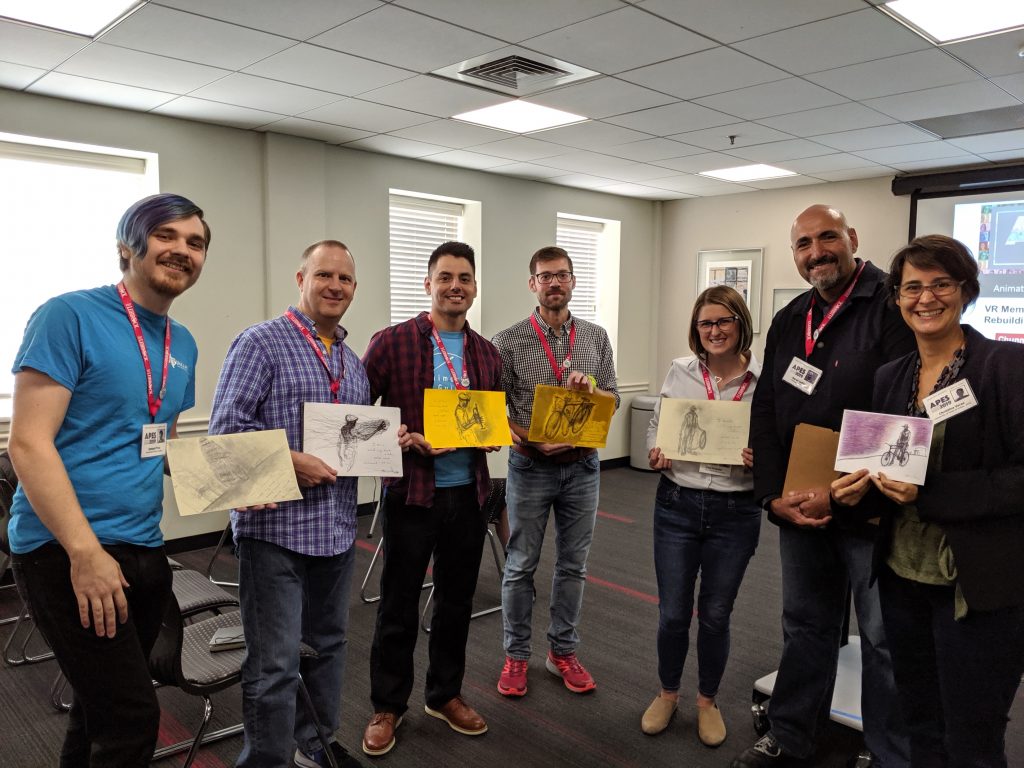 Kara Oropallo and Monika Salter presented the accomplishments of our very own Animation Lab class at the University of Texas at Dallas. Also providing a viewpoint on the uses of animation in education, they offered an insightful snapshot of the industry experience that the class recreates to their students and how that impacts their practice. Sean McComber and Eric Farrar showcased the best short animations created by the different iterations of UTD's animation classes over the years, including Drift (2018) by Annie Fisher & Rachel Killingsworth, Procrastination 101 (2018) by Heidi Nuenhoffer, and Sticky (2014) by Eli Britton, Adam Nusrallah, and Dan Trinh.
Networking was done during meals through the exchange of business cards, social media, and even exchanging art. Through the contacts made in the symposium, we felt welcomed, and we will be reaching out to these presenters for insights and feedback in the future. We were also invested in the projects presented by the animators and interested to see how they will evolve and progress. A special touch, planned by APES19 organizers, Jorgelina Orfila and Francisco Ortega, also provided a delightful way to simultaneously share a Texan experience with foreign guests and serve as an icebreaker: square dancing.
We highly recommend to other undergrad students, but also to anyone invested in the future of animation, attending an animation symposium as APES. We thank Dr. Heidi Cooley and Dr. Christine Veras for the opportunity of working in the Interactive Fish Project and also for encouraging us to present at APES19.
---
Julio Soto is a senior animation student at the School of Arts, Technology and Emerging Communication and serves as the Media Coordinator for the Animation Guild at the University of Texas at Dallas. He has served as an Animation Judge for the Business Professionals of America and as a VR Specialist for the EarthX Earth Day Expo. Julio has worked as a Graphic Designer/Motion Graphics Artist intern for the Texas AirHogs, an independent professional baseball team. He is currently an animator on the latest Animation Lab project, Stargazer, an upcoming sci-fi action CG animated short that will showcase at the end of 2019.
Samuel Price is a senior Student of Animation with an emphasis on 3D Asset Creation and Lighting at the School of Arts, Technology and Emerging Communication at the University of Texas at Dallas. He has competed in each of the School's three 48-hour Animation Blitz Challenges, collaborating on a team of three to make a 10-seconds animation within the designated time constraints. He is currently the Rigging Lead on the latest Animation Lab project, Stargazer, an upcoming sci-fi action CG animated short that will showcase at the end of 2019.