The final assignment in my undergraduate Animation Studies course is film analysis. The students use an animation of their choice as a primary source to analyze and draw connections with the content studied in class. Throughout the semester, students read, watch, and discuss animation in terms of its association with theory and concepts, form and genres, and diversity and representation. In preparation for writing their draft, students read and discuss in class the chapter "Writing a Critical Analysis of a Film" from Film Art (Bordwell, 2010), considering how to interpret and adapt the text to include animation's specificities. In addition, students watch animations and practice identifying the visual and non-visual components of animation using chapters from Art in Motion: Animation Aesthetics (Furniss, 2014) as references.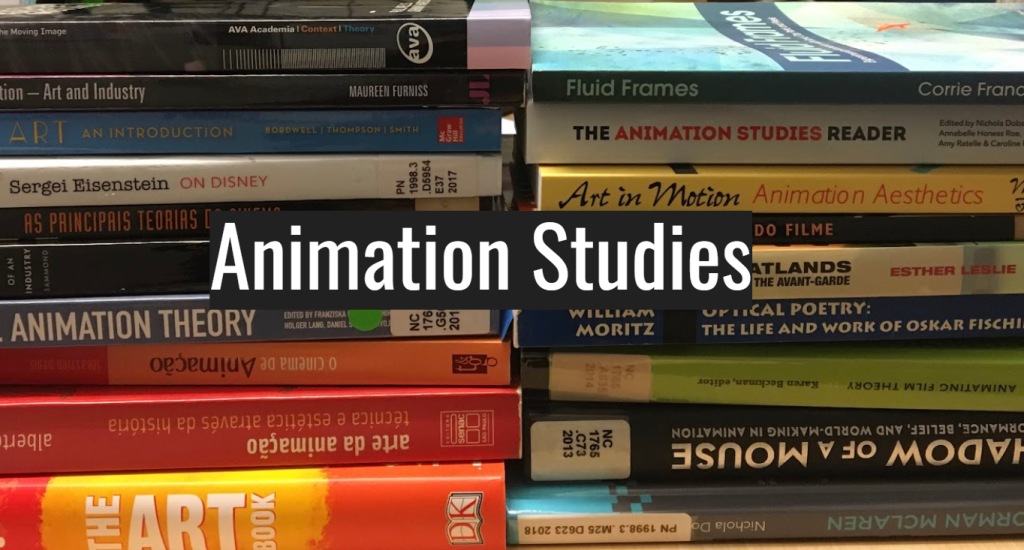 The first draft of their text goes through a peer-review process with students exchanging texts and offering each other feedback, in addition to my feedback. Students then apply the recommendations suggested by their peers and professor, which results (depending on their efforts) in a better paper. This kind of peer assessment allows students to engage critically with the work of others, helping them to improve their work while also reflecting on and refining their own text.
In the Spring 2022 semester, I received many thoughtful animation analyses from undergraduate students. The texts specially curated for this Animation Studies Blog 2.0 theme include seven of them presented here as short essays. Their animation selection varies from independent short animations to anime and feature animations. The chosen essays are Eesha Muddasani's analysis of The Tale of the Princess Kaguya. Isao Takahata's 2013 feature animation is investigated in terms of the abstraction of its line work and how effectively they convey the character's emotions. Jackie Garza's analysis of the 2017 stop-motion animation short Negative Space addresses how the directors Max Porter and Ru Kuwahata's use of scale, composition, and color separate the memories of a deceased loved one from the cold reality of their absence. Jamie Sybico analyzed the graduation short Best Friend, produced in 2018 at the French school Les Gobelins, reflecting upon people's addiction to technology and how character design and lighting emphasize its contrasting realities. Nick Mahoney revisits a family animation in his analysis of A Goofy Movie. This 1995 DisneyToons release shows a more reflective and emotional side of Goofy, struggling to raise his teenage son while also offering the perspective of the son for his rebellious behavior. Poppy Smith chose to analyze another animation produced at Les Gobelins, the 2021 short Louise, reflecting upon the directors' visual choices to represent the historical dark side and behind-the-scenes experiences of ballerinas and their patrons in the late nineteenth century. Thaovy Nguyen analyzes the independent animation Reneepoptosis released in 2018 by Renee Zhan, investigating the connections between the artist's style and her insightful portrayal of the trials that lead to personal growth. To complete the selection of essays, Tiffany San studied Carne, a Brazilian short animation documentary created using various animation styles by Camila Kater in 2019 to reflect upon the different stages of women's lives through powerful personal statements.
For many of these students, this is the first time writing an academic film analysis deviating from traditional fan writing as an introduction to animation studies. In analyzing animation, students learn to defend and justify their views and to develop and state their thesis. Their goal is to provide their interpretation of the animation supplying the reader with clear reasoning that validates their view.
I hope you enjoy their essays, appreciate their efforts, and perhaps discover new perspectives and interpretations for the animations they chose to analyze.
---
References
Bordwell, David., and Kristin Thompson. Film Art: An Introduction. 9th ed. New York: McGraw-Hill, 2010.
Furniss, Maureen. Art in Motion: Animation Aesthetics. 2nd ed. Eastleigh: John Libbey, 2007.
---
Christine Veras, Ph.D. is an Assistant Professor at the School of Arts, Technology and Emerging Communication at the University of Texas at Dallas, where she teaches disciplines related to Animation Studies, History of Animation, and Experimental Animation.
---