Building on her previous work on the concept of time, Over Time (overtimeart.org) is a practice-based research project curated by Anne Robinson (London Metropolitan University), culminating in an exhibition and series of performances in Greenwich during September and October 2014 at the Stephen Lawrence Gallery, Old Royal Naval College; the National Maritime Museum and Queen's House; and on the Thames foreshore for the Thames Festival.
In order to develop the concept of the elasticity of time, Robinson commissioned eleven contemporary artists to come to Greenwich, the site of the first meridian from which all clock time originates, and make new work. Each of us was taken to Enderby Wharf – a historic area of dockland by the Thames in Greenwich – and invited to create work in response to spending five hours there without a watch, phone or any manner of telling the time. This area has a rich history. It was the site of the first underwater telegraph cables and is currently a testament to the UK's decaying industrial past. Although it is currently home to working businesses and riverside wildlife, it is soon to be demolished and redeveloped.
For my work on this project, Time Channel, I was interested in the idea of uncovering historical time, the layers of previous habitation by those who left little information about their lives on this site. During my time there, I explored the area, did drawings, and took video and photographs of details that I found. I scoured the site for clues of former occupants of Enderby Wharf. In seeking traces of them, I uncovered coded messages from the past that took the form of text from discarded detritus, graffiti, information graphics, and items washed up on the beach. In a painstaking process reminiscent of hand-made, frame-by-frame animation, this text was transcribed and randomly written by hand into the code of the digital film that I had taken on site.
IMAGE CREDIT: Coded messages used in recoding process for Time Channel (text and recoded HD video, 2.54mins loop, 2014).
Reminiscent of the work of spirit photographer, Ada Dean, a medium active at the beginning of the 20th Century who used photography as her method of contacting the spirit world, the voices 'from the other side' in Time Channel are written into the very fabric of the materials used.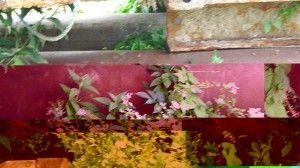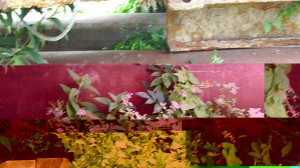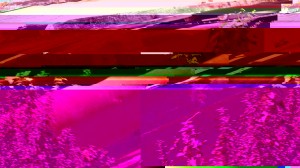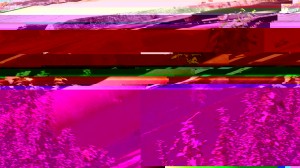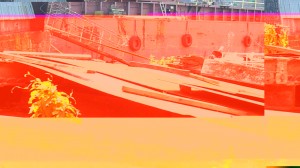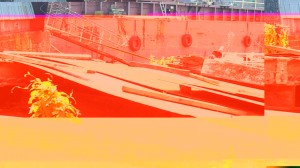 IMAGE CREDIT: Images from Time Channel (text and recoded HD video, 2.54mins loop, 2014).
Time Channel is the second in a series of works inspired by spirit photography and the materialising mediums of the Victorian era. As in Medium (live performance with digital projection, 2012 – http://expandedanimation.myblog.arts.ac.uk/tag/medium), the work plays on the multiple meanings of the words 'medium' and 'channel' by exploring both the materials of the digital moving image and the idea of the artist as conduit for messages from the media saturated culture that surrounds us. These works build on the ideas of Alan Cholodenko, Jacques Derrida, and Roland Barthes in conceiving of film as a necromantic process in which lifeless matter is re-animated into movement. Both Time Channel and Medium aim to produce a form of ectoplasmic time-image through making images with light that are triggered by the presence of the artist, involve chance / unconscious processes, and mediate our contemporary spirit world – the history of presences that once were, the mediatised messages that saturate our lived environment – in an audio visual form.
———–
Birgitta Hosea is Course Director of MA Character Animation at Central Saint Martins in London. Her own work combines animation and digital video with live art. She has exhibited widely in the UK and internationally, has been the recipient of numerous awards and artists residencies and is included in the Tate Britain archive. Most recently she was artist-in-residence at Yarat Contemporary Art Space, Azerbaijan and the School of Cinematic Arts, USC, Los Angeles. She is currently curating "Seeafar" for Folkestone Triennial Fringe and Deptford X, UK and "Shadow Voices" for Yarat in Azerbaijan. Recent exhibitions include Chatter – Cinematic Arts Gallery, LA, USA; "Holographic Serendipity" – Kinetica Art Fair, London, UK; "Dans Ma Cellule une Silhouette" – Centre d'Art Contemporain, La Ferme du Buisson, Paris, France; "Out There in the Dark" – Mix 23 Queer Experimental Film Festival, New York, USA. She also writes for academic publications on drawing; digital materiality; animation, performance and liveness and keeps a blog at http://expandedanimation.myblog.arts.ac.uk.