Deadline: December 4, 2023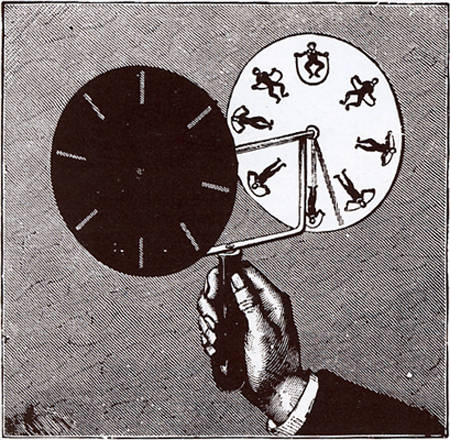 As Donald Crafton demonstrated in Before Mickey: The Animated Film 1898-1928 (1993), the historical lineage of animation can be traced back to Vicvtorian pre-cinematic inventions, such as the phenakistoscope. To create the experience of an "animated image", these optical inventions relied on an interplay between two intricate sets of mechanisms, that of the human eyes and the workings of the technical device.
In the Victorian era this interplay was, according to Joseph and Brabara Anderson (1993) in "The Myth of Persistence of Vision Revisited", referred to as a "persistence of vision" (p.5). However, they emphasized the importance of understanding the relationship between the viewer and the moving image today based on more accurate knowledge of human sight and vision. To explore why this relationship between eye and device has continued to captivate audiences of moving images, such as animations, we might consider Anderson and Anderson's proposal that "to reject the mechanism of persistence of vision is to reject the myth of persistence of vision and the passivity of the viewer it implies" (p. 4).
For this theme, we welcome contributions that discuss human sight and vision in relation to the visual experience of animated works. We are interested in exploring aesthetic, technical, historical, and theoretical dimensions to this intricate relationship between eyes and devices.
We approach the idea of human sight and vision in the broadest sense possible, and topics may include, but are not limited to:
The biology of the human eye in relation to perceiving animated works.
The use of animation to engage with the biological systems of human vision.
Theoretical accounts of the validity or challenges to the idea of "persistence of vision".
Historical debates about the role of "persistence of vision" in relation to animation.
Visual effects and aesthetics of disruptions to human vision via animation techniques.
Posts that are between 600 and 900 words discussing any aspect of the above topics are welcome. Please forward the text as a Word document, and contributors are encouraged to include clips, and at least one image to support their posts (less than 2MB in size per image). Please also include a short bio (100 words max) and 3 keywords. All permissions are the responsibility of the contributor.
Please contact editors Carmen Hannibal and Anastasiia Gushchina via blog@animationstudies.org with submissions or questions.