Little is known about Czech director Karel Zeman—his works are still largely unavailable in the West—yet his animation techniques combining stop motion, hand-drawn and cut-out animation with various optical special effects, dubbed 'Mystimation', are a stated influence by film directors internationally and is an established style still in use today. Charles Silver (2012) of New York's Metropolitan Museum of Modern Art designates American film producer Joseph E Levine as the originator of the term 'Mystimation'. Posters for the 1961 US release of Zeman's The Fabulous World of Jules Verne declared it '[t]he first motion picture produced in the magic-image miracle of Mystimation'. There is no evidence of the term being used by Zeman himself; however, its unique elements make mystimation an unmistakable and recognizable style. Zeman (Osmond 2010, 61) describes his technique gleaned from ideas in novels by Verne:
The magic of Verne's novels lies in what he would call the world of the romantically fantastic adventure spirit; a world directly associated with the totally specific which the original illustrators knew how to evoke in the mind of the reader … I came to the conclusion that my Verne film must come not only from the spirit of the literary work, but also from the characteristic style of the original illustrations and must maintain at least the impression of engravings.
This style emulating Victorian engravings using hand-drawn two-dimensional animation, cut-out animation, stop-motion puppetry and live-action, as well as extensive matte paintings and miniatures is a style now closely associated with Terry Gilliam's animations for Monty Python.
Gilliam, Zeman's most recognizable successor, is a prolific proponent of Zeman's mystimation method; a visionary aesthetic that is fantastical and dreamlike using mix-and-match effects.
Born in Ostroměř, in what is now the Czech Republic, Karel Zeman's first attempt at animation was in an advert for soap. Zeman's first film production, A Christmas Dream (1945), screened at the first Cannes International Film Festival, winning the 1946 Grand Prix International for best short fiction film. Subsequently, Zeman made a series of shorts featuring a wooden stop-motion puppet, Mr Prokouk. Zeman created nine shorts starring this puppet that has been defined 'the most famous character in Czech animation' (Solomon 2001). In 1948 Zeman directed the short stop-motion animated film Inspiration, using blown-glass figurines.
The most striking characteristic of the mystimation style Zeman adopted for his feature films is the adapting and emulating of artworks into the moving image. In The Fabulous World of Jules Verne (1958), Zeman adapts the illustrations of Léon Benett and Édouard Riou that can be found in the original editions of Jules Verne novels. Techniques include hand-drawn two-dimensional, stop-motion and cut-out animation, as well as extensive matte paintings and miniatures to achieve the line engraved style.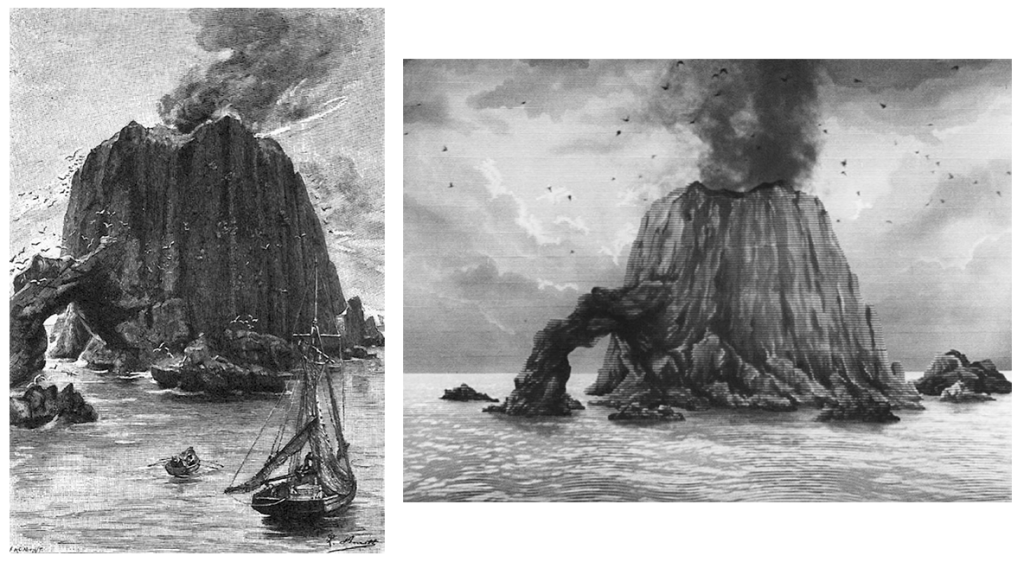 In Journey to the Beginning of Time (1955), Zeman adapts the artworks of Zdenek Burian's paintings portraying pre-historical scenarios. Prehistoric animals are animated with a combination of puppetry, hand-drawn, cut-out, and stop-motion animation.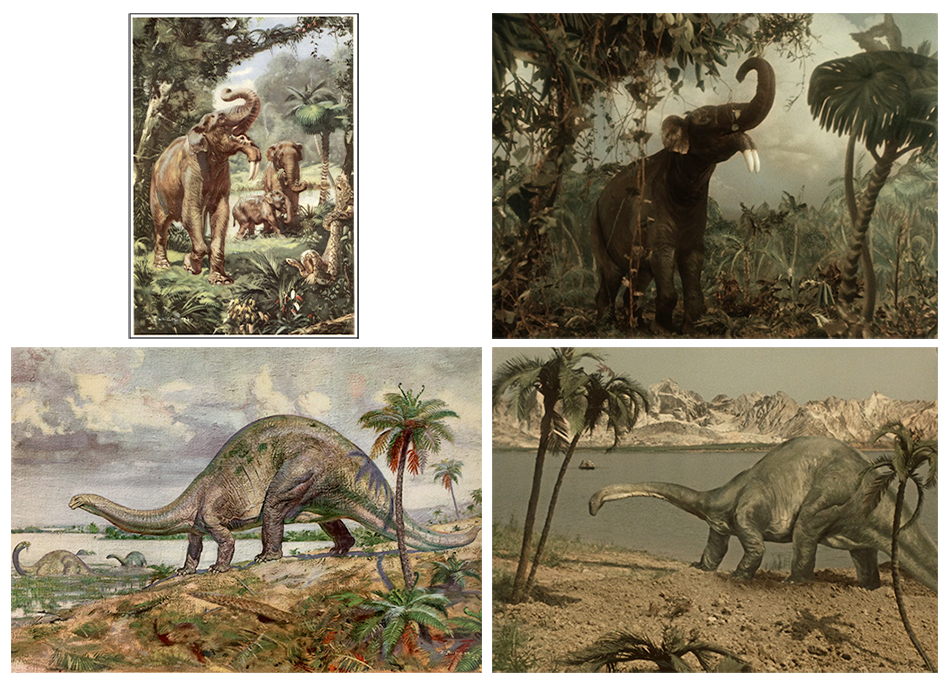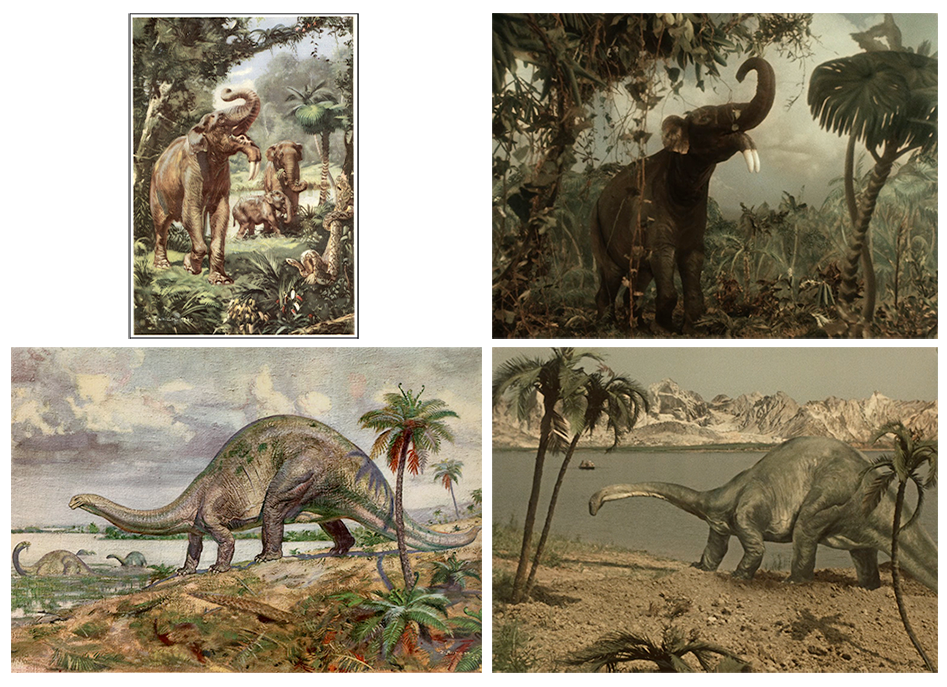 In The Fabulous Baron Munchausen [Baron Prášil] (1962), Zeman introduces more techniques and trick shots, this time adapting Gustave Doré's 1862 engravings of Baron Munchausen. In another evolution of mystimation, Zeman has complete control over colour. While Journey to the Beginning of Time mimicked natural colours and The Fabulous World of Jules Verne was shot in black and white, a bipack camera system facilitated a new type of effects shot for Zeman. Coloured ink was used to create dynamic and fantastic backgrounds. Warren (2010, 692) notes, "[t]he illustrations are also colored in a style reminiscent of the hand-tinting used on [French director Georges] Méliès' films". With A Jester's Tale (1964), an anti-war satire of the Thirty Years' War, Zeman returns to black and white photography. He evokes as such the engravings of Matthäus Merian found in the Topographia Germaniae series begun in 1642.
Zeman's Baron Prášil had a significant impact on filmmaker Terry Gilliam. Gilliam (in Rhodes, L & Sterritt 2004, 132-133) said of the film: 'he did what I'm still trying to do, which is to try and combine live-action with animation. His Doré-esque backgrounds were wonderful. The film captured the real spirit of the character'. Gilliam went on to direct The Adventures of Baron Munchausen (1988) and his Munchausen represents an evolution of Zeman's mystimation style. Gilliam has discussed homages to Zeman's work in his films:
Baron Prášil is the one that still sticks to me most … using cut-outs … and building them into multi-plane shots … I still remember these shots pushing through … it has been such an influence on me that when I made The Imaginarium of Doctor Parnassus I have a scene where a character goes through the mirror and he's in a world of two-dimensional things in a 3D space … so that's completely from Zeman … His influence on me is continual.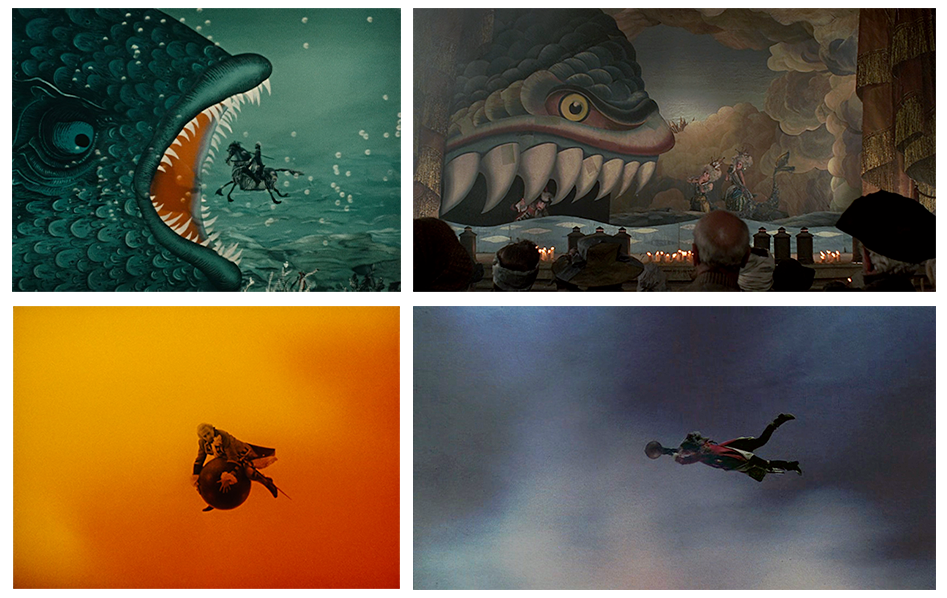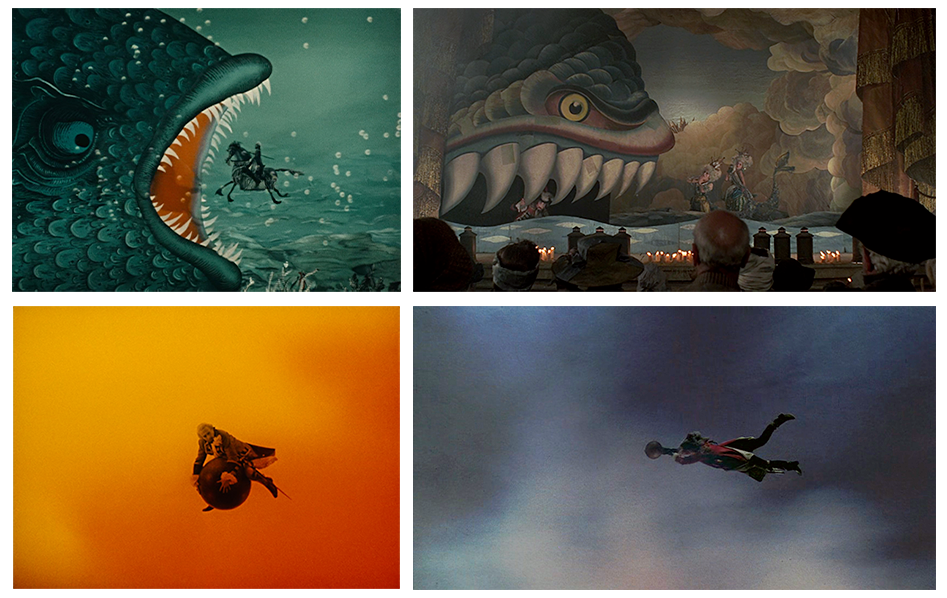 Regarding adaptation and evolution of artwork into film, at multiple points in his career Gilliam has adapted the Botticelli painting The Birth of Venus (1485-1486). As he is not in these moments referencing or 'visually quoting' a prior film, these scenes point to Gilliam as being a true Western successor to Zeman in employing mystimation to his work.

When discussing the 'danger of devising a style that is extremely designed and very front and center, where the personality of the filmmaker announces itself', director Wes Anderson speaks of being a fan of Gilliam (cited in Zoller Seitz 2014, 95). It may be suggested that scenes from Wes Anderson's The Life Aquatic with Steve Zissou (2004) include 'visual quotes' of scenes from Zeman's The Fabulous World of Jules Verne. Trey Parker and Matt Stone have cited Gilliam as a stylistic influence on their cut-out animated comedy series South Park (cited in Pond 2000, 74). Gilliam has in turn cited Zeman as a major influence. There is a clear line of influence directly from the work of Zeman to Trey Parker and Matt Stone refracted through Gilliam's Monty Python animations.
Mystimation has become an iconic style of film and animation seen in many of the twentieth and twenty-first centuries' avant-garde creators. Animation and live-action are fluidly synced to create a surreal, dreamlike quality, a fantastical explosion of movement, rhythm, and color. Mystimation, a term first coined to advertise Zeman's The Fabulous World of Jules Verne in the US in 1961, is an apt descriptor of a style that has endured and been appropriated by many acclaimed filmmakers today.
---
References
Osmond, A. (2010), 100 Animated Feature Films, London: Bloomsbury Publishing.
Pond, S. (2000), 'Playboy Interview: Parker & Stone', Playboy, June, p. 74.
Rhodes, L. & Sterritt, D. (eds.) (2004), Terry Gilliam: Interviews, Mississippi: University Press of Mississippi.
Solomon, C. (2001), An Inventive Mind Colors Filmmaker Karel Zeman's Art, Los Angeles Times, viewed 17 August 2020, <https://www.latimes.com/archives/la-xpm-2001-feb-15-ca-25514-story.html>.
Warren, B. (2010), Keep Watching the Skies! American Science Fiction Movies of the Fifties, Jefferson: McFarland.
Zoller Seitz, M.Z. (2014), The Wes Anderson Collection, New York. Abrams.
---
Emmett Redding is a Melbourne based animator, filmmaker, podcaster and puppeteer. Working in a combination of animation and live action, he has a core focus on playful and reflective storytelling. Emmett has a BA in Film and Digital Media, and has recently completed a Master of Animation, Games & Interactivity at RMIT University. Emmett has produced short films that have been screened around Australia and internationally.
---